Oftentimes during my sessions I reference a specific kitchen tool or book that may be helpful for a family. Sometimes parents ask what I recommend for helping their kids learn more about food and nutrition. I decided to compile a list of a few go-to kitchen items and other things I've found to be super helpful, or just downright fun.
" If you see a new food, guess what it is based on it's traits. Don't let it scare you!" --C.D. 9 years old

I feel like [my son] is gaining confidence, tasting a bit more, and getting past some fears. We can't thank you enough…I know there's more journey ahead of us, but to think where we started is pretty amazing. Thank you for listening — really listening — and advocating and supporting and coaching and being so generous with your expertise. This would not have been such a fun and enjoyable family moment without you both.

We are so thankful you were able to help us with [our kiddo's] feeding and suggested seeing a pediatric dentist to have a tongue tie evaluation. Since having the release, he tries lots of new foods. 'Don't Yuck My Yum' continues to be a common saying at our dining room table. Thanks for sharing such a fun and gentle way to remind us that we all have different food preferences.

Thank you so much for your help. I feel like I have found an ally in you to help with my daughter.

I wanted to let you know that we've been having great success with putting food on the table and letting the kids serve themselves. Meal times are less stressful, and our picky eater is eating more!

[My son] ate a whole hamburger last night! He started a fire and my husband was starting to grill chicken. [My son] asked him to grill a hamburger for him. He took a few bites with a bun and nothing on it and said in a surprised voice, " l think this is pretty good." I told him it would be a hundred times better with ketchup so I helped him put some on and he said he liked it better. He proceeded to eat the whole thing! So exciting! Just wanted to share.

I feel like I can breathe a bit more, dinner is not as stressful!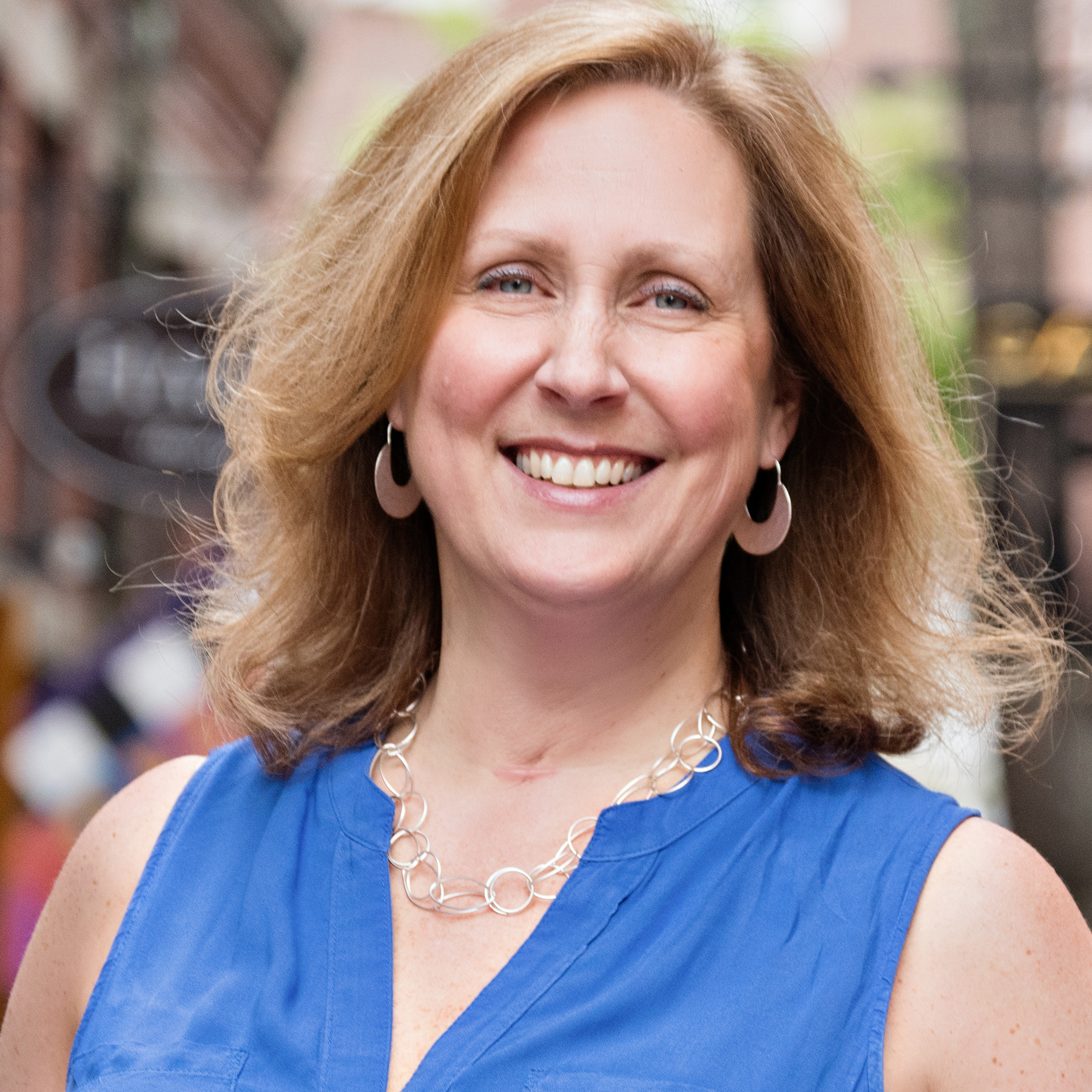 Meet Karen Mountjoy, MEd, RD, LD, CLC

Karen Mountjoy is a Registered Dietitian who is dedicated to helping picky eaters and their families achieve stress-free mealtimes and better nutrition.

Her decade-plus experience in early education and pediatric dietetics enables her to offer individualized care for each client and their needs. From very young to young adults, Karen ensures each kiddo and their family feels more comfortable, informed, and confident.
Karen is a registered and licensed pediatric dietitian in NH and ME. She offers in-person and telehealth sessions and is accepting new clients.
---
Coastal Family Nutrition accepts Anthem, Cigna, Aetna, United Healthcare, Harvard Pilgrim Health Care, Tufts, Well Sense, and NH Healthy Families health insurance.